UPCOMING EVENTS
To hear previous shows from Radio Skeggsy on
Mixcloud
.

The legend that is Gordon Skeggs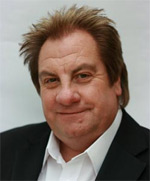 Hi, I'm Gordon Skeggs aka Skeggsy and my passion is for providing quality live entertainment to turn your special event into a night to remember...some say an 'experience'! After 40 years in the business I still get a buzz from playing music that gets the crowds moving. I guess you could say that entertaining is my life.
The difference I bring to any event is my unique blend of music and audience participation. Latest dance tracks to classic floorfillers and the best from all eras in between, combined with my unique entertaining and compering guarantee to make your event memorable. But don't just take my word for it, read my
testimonials
page and see what people have to say about the legendary Gordon Skeggs Experience!
How did it all start?
Well it all started by accident more than 40 years ago. At school, I was tasked with putting on a school dance. My class set about designing posters, booking a band and building the disco equipment from scratch. With no one else volunteering to be the DJ I found myself behind the decks and the rest is history!
This single event ignited my passion for entertaining and I had soon set up GB Disco with my mate Brian (he was older than me and had a set of wheels!) We'd strap the gear to the vehicle roof and set off to play Crawley youth clubs and small venues in our area. It wasn't long before we had progressed to larger venues throughout Surrey and Sussex, then nationwide as the warm-up for Radio 1 DJ's including Alan Freeman, Johnnie Walker, Emperor Rosko and Tony Blackburn.
Turning professional in 1982, my passion for entertaining took me all over the country playing some of the UK's iconic Clubs including the Hippodrome, The Roundhouse in Sheffield and London's Equinox where I pioneered the first ever 'School Disco'. My flair for entertaining then went global, taking me to Sri Lanka to DJ for the UK Embassy and afloat aboard the 'Dance to France' cruise!
Time went on...DJ's came and went...but my unique style has stood the test of time. I'm best known for my sets at Whispers Wine Bar, Whites in Horsham, Charlestons in Pease Pottage, Cromwells in Kingsfold, Ikon, Diva, a 7 year stint at Crawley's roller disco, LB-1, and The Crown Pub and The Olive Branch in Horsham!
If you'd like too see Gordon in action and experience his unique style of entertainment, see the list of upcoming events on the left.
The
East Grinstead Courier
said in May last year:
"It is possible that some kind of by-law has existed since medieval times ruling that all 40th birthday parties in West Sussex must be DJ-ed by Gordon Skeggs.

A 25th wedding anniversaries? Yep, he does all of those too.

Christmas parties? He's like Santa, he can do seven at once."
Although I don't like to admit it, over the years I have gained a bit of a following! I guess that's what happens when you're passionate about what you do! So next time you're at one of my gigs (forthcoming events are listed opposite) come up and say hi!